Best VPN for PUBG Mobile [No Lag, No Block and Low Pings]
Experiencing lag issues and regional restrictions in PUBG Mobile? Let's take a quick look at our best VPN for PUBG guide together.
We can say that PUBG Mobile is one of the games that has received the most downloads and may also have the most restrictions. Restrictions have affected countries like China, Afghanistan, Bangladesh, Pakistan, and Nepal. It has been subject to some local restrictions in countries such as Japan and Korea.

We compiled a list of the best VPN for PUBG Mobile taking all of this into account. On PUBG Mobile, we had the opportunity to test each VPN on our list extensively. We carry out a thorough analysis, taking into account all the specifics like VPN servers speeds, customer support, and costs. Let's get started and quickly review our list of the best VPN server to unblock PUBG if you're ready.
ProtonVPN
When we made the decision to use PUBG VPN, we began looking for a VPN that is fully compatible with mobile devices. When we came across ProtonVPN in this direction, its $4.99 monthly fee caught our attention. With the VPN server lists in the Far East regions, it also appeared to be very helpful. We quickly purchased a 1-month subscription, installed ProtonVPN on one of our Android devices, and began to play PUBG Mobile. According to our initial impressions, there is no such significant distinction as best VPNs for PUBG Mobile. Because everything in the VPN service details was based on the speed and regional ping rates.

Users can connect to ProtonVPN's more than 1700 locations in more than 60 countries to play PUBG. In our opinion, European regions will be suitable for your VPN connection if you want fast speeds, unlimited bandwidth, private internet access, kill switch and low lag for online gaming. However, using VPN services in countries such as USA and Canada may cause you to have ping issues. To play PUBG Mobile, we connected to Canada and experienced more than 100 ping rates, which affected our gaming experience badly.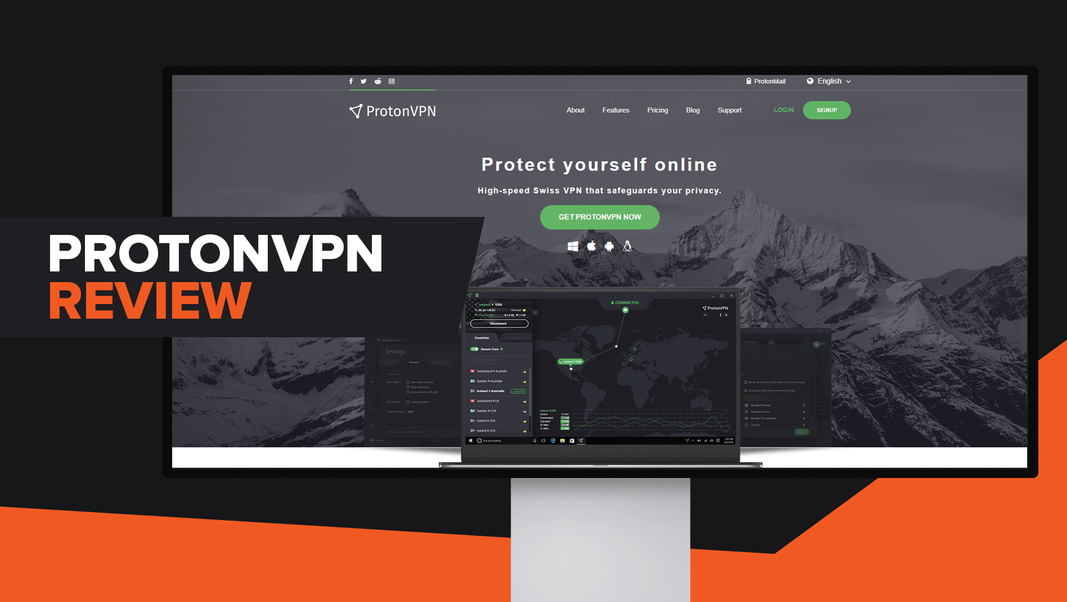 In addition to all of these, the connection speed was very satisfactory when we used ProtonVPN to download to play PUBG Mobile. We can say that, for any country to which we provided a VPN connection, we found the download and upload speeds to be of good quality.
You have the option of contacting customer service via live chat or email. We have started a subscription for the best VPN for PUBG. When our test was finished, we contacted customer service to take advantage of the 30-day refund process, and they helped us without any trouble. Additionally, according to our quick internet search, there aren't any remarks about ProtonVPN that could be viewed as scandalous. With confidence, you can start using ProtonVPN for playing PUBG Mobile.
NordVPN
The next VPNprovider on our list that we tested for playing PUBG Mobile is NordVPN. The most popular and well-known VPN app in the industry is NordVPN. We decided to use NordVPN for our VPN for PUBG Mobile test after finding that there had been more than 5 million downloads on Google Play.

To begin with, NordVPN provides a free VPN service. You can try it for a while if you want, but we don't recommend it due to limited region connections and speed issues. Instead, we're starting a $14.49 monthly NordVPN subscription for playing PUBG Mobile. If you want, you can pay $5.59 per month for a 2-year purchase. Just to test a VPN game server for playing PUBG, we started a monthly subscription.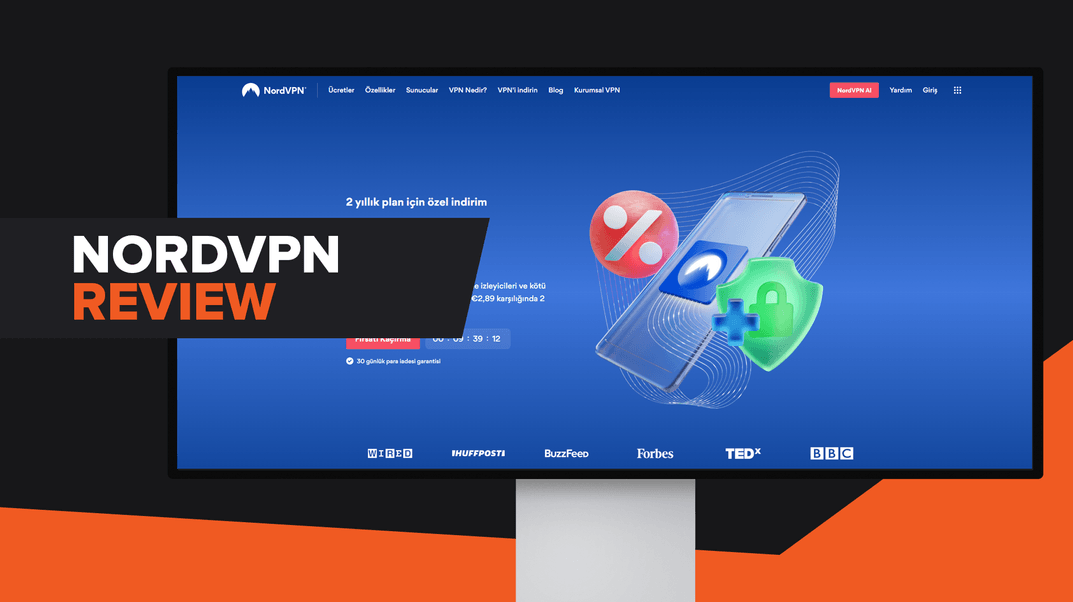 We found the internet connection to be extremely quick when we quickly purchased a subscription and downloaded PUBG Mobile. We tested NordVPN to play PUBG Mobile with the help of features like DDOS attacks, a day money-back guarantee, unlimited simultaneous connections, and dns leak protection.
First of all, NordVPN offered a list of 5571 ultra-fast servers spread across 59 nations when we wanted to select a region before starting PUBG. We realized that our money was not wasted when we looked at the regions that free VPNs had never offered. First off, we had almost no ping issues to play PUBG Mobile when we connected to a virtual private network in Europe. We frequently observe rates of 20 ms or less while using NordVPN to play PUBG Mobile. However, when we connected to some countries from America and Asia, lag issues started to show up. Although we experienced no issues with VPN traffic, we were bothered by lag issues in locations outside of Europe.
Due to its security features, we can disregard the fact that it is an expensive premium VPN and place it in second place on our list. Because you can use VPN servers to watch movies on Amazon Prime Video in addition to playing PUBG. Consequently, having fast and reliable VPN becomes extremely important for VPN providers. We believe that NordVPN is an app that, despite its high price, should be given a chance to play PUBG after considering all of these factors.
You can take a look at our NordVPN review for further information for a better gaming experience.
SurfShark
We found SurfShark with its incredibly low price while looking for the best VPNs for PUBG Mobile. You can choose to pay a total of $2.49 per month for 24 months of use. We begin our PUBG test for SurfShark by purchasing a 1-month subscription for only $12.95 because we won't be testing for a long time. To begin with, SurfShark has 3200 VPN servers in 99 different countries. Of course, you can use SurfShark as a free VPN without purchasing it if you prefer. Free VPNs, as you are aware, have issues with lag and speed.

By the way, the day money back guarantee is a significant factor in our decision to start a 1-month subscription. We wanted to take advantage of the chance simply because we wanted to test PUBG Mobile. After finishing our tests, we were able to contact customer service via live support to request a refund of our money. At this point, we can say that customer service is also beneficial.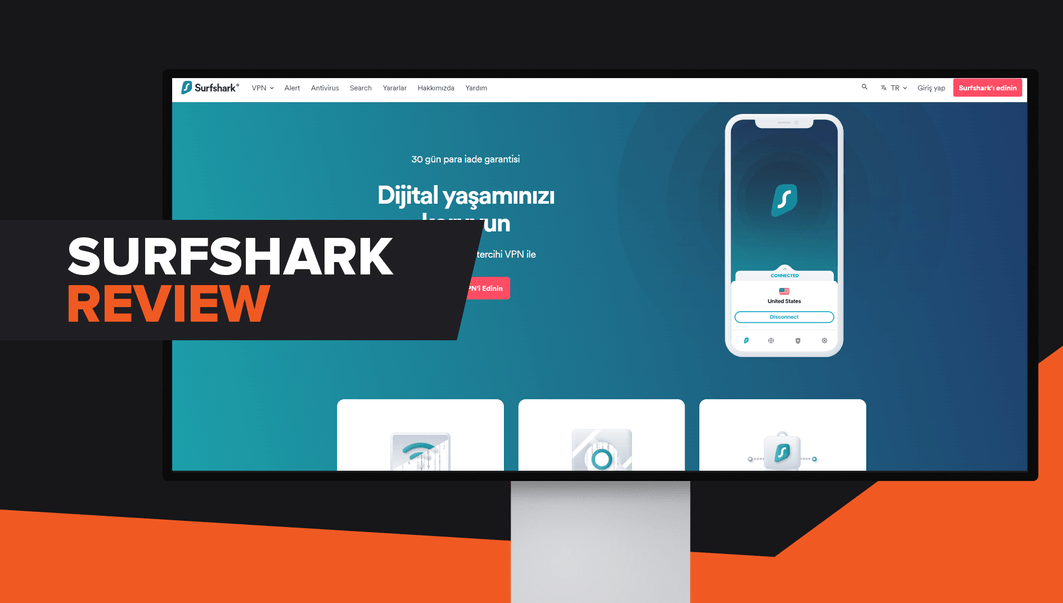 Without further ado, we saw that there are various reliable connections for PUBG Mobile when we went through our tests. For instance, PUBG Mobile performed incredibly well when we connected to Amsterdam. In addition, we'd like to emphasize how helpful features like low ping, unlimited bandwidth, kill switch, split tunneling, and bypass isp throttling are. Be sure to be on SurfShark's European servers if you want a lag-free PUBG Mobile experience, in our opinion.
You can take a few minutes to take a look at our review for SurfShark if you want to get further information.
For instance, despite the fact that the internet connection speed remained constant, we experienced ping issues in the game when we connected to a VPN from a country in the Far East. Likewise, when we tested PUBG lite, we ran into the same issues. Considering all of these factors, you can use SurfShark with confidence if your country has PUBG restrictions or if you want to play games with lower ping.
IPVanish
One VPN provider stands out to us in our research on the best VPNs for PUBG Mobile because of its affordable pricing. With a $3.33 monthly payment for a 1-year purchase, IPVanish appears to be a very appealing option. Nevertheless, since we won't be using it for very long, we pay $10.99 to begin our one-month subscription.

We quickly download IPVanish to our mobile device before beginning our tests for both PUBG Mobile and PUBG Lite. We found more than 2,000 VPN locations from more than 75 countries when we tried to connect to a random VPN server. The variety of VPN servers is very important, especially for those who will connect from countries with restrictions to access PUBG. We experienced typically low ping when we connected to some regions in PUBG from Europe. In addition, we observed 60 MB download and 20 MB upload rates during our speed tests.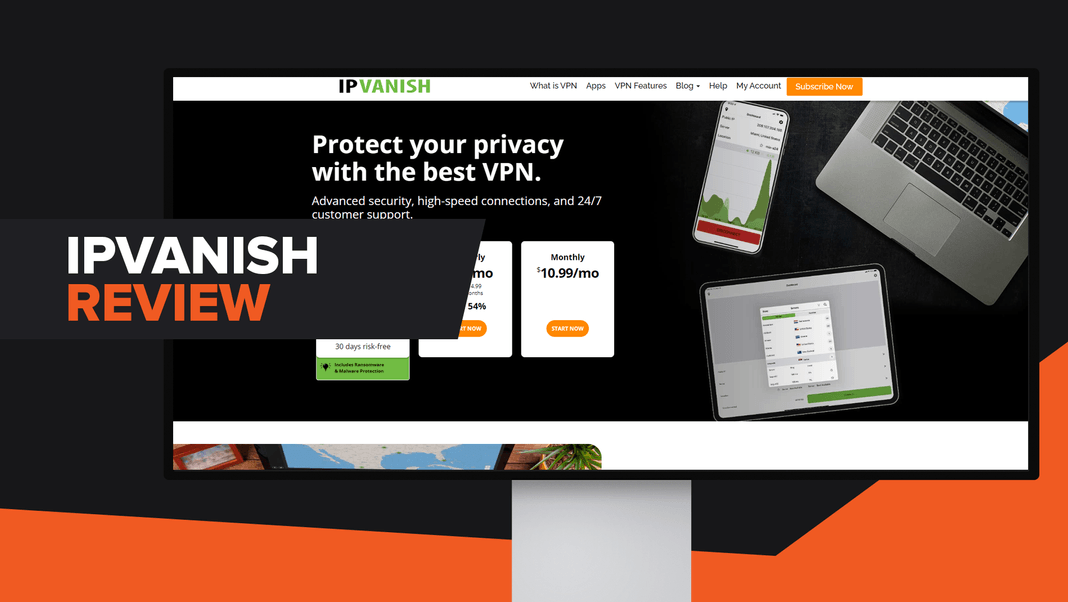 Similarly, we discovered that we could log in to platforms with access issues, such as BBC iPlayer. When you see that VPN Protocols have no problems, you may want to think if IPVanish is useful and legit. After finishing our tests, we asked for a day money back guarantee from customer service. It's a good way, in our opinion, to check its reliability. Additionally, they promptly refunded our money during our meeting without bothering us too much. You can check out the IPVanish review for further information.
Finally, we believe that IPVanish is an useful on some VPN servers, particularly those in Europe. However, we are unable to use USA, Canada, and some Far East VPNs with the desired efficiency, just like in other PUBG VPN apps. All things considered, we believe that you can use IPVanish as a PUBG VPN if you consider its affordable price.
PureVPN
We choose to use PureVPN for the final of our best VPN for PUBG tests. We believe it can be helpful for online gaming and that it has received over a million downloads. By downloading it, we quickly examined the subscription prices and found an astounding price of $1.99 per month for a 2-year purchase.

We strongly recommend that those who are considering using PUBG VPN for a long time to buy the $1.99 subscription package. Since we will do short tests, we are starting our membership with $10.95 for 1 month. We log into PUBG Mobile by quickly selecting a VPN location in Germany. We observed that the internet connection has 80 MB download and 25 MB upload rates. In addition to PUBG, it is also very useful for watching videos on streaming services like Twitch or Youtube.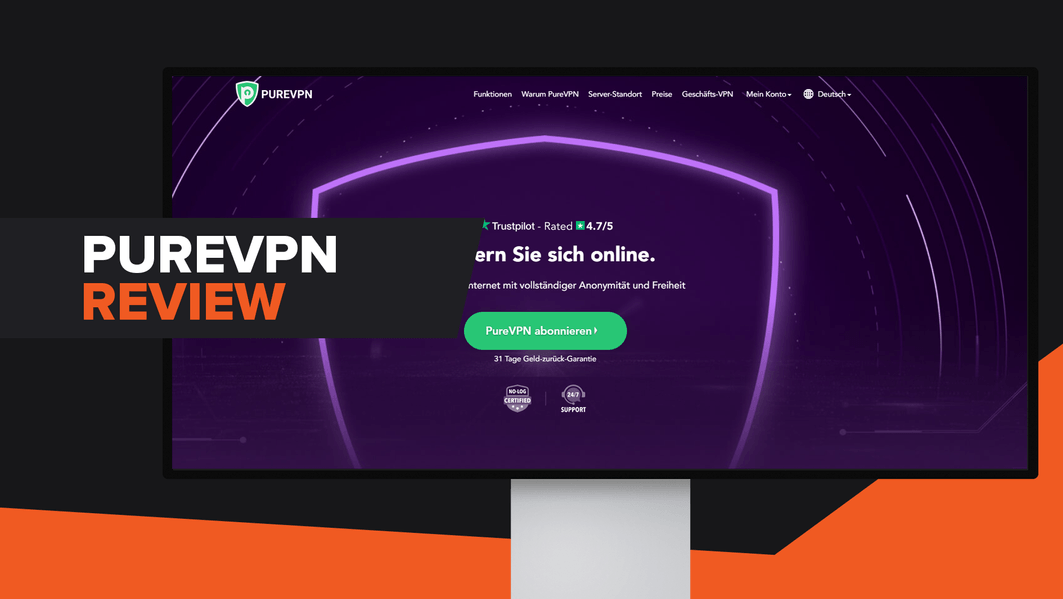 Because PureVPN is so cheap, you may think if PureVPN is worth to try, you can check out our PureVPN review for further informaiton. Our research indicates that PureVPN has never been involved in a scandal. We can confidently assert that there are no issues that will cause you problems based on customer feedbacks. However, after finishing our PUBG Mobile VPN tests, we still got in touch with customer service to request a refund so that we could test it out on our own. In this instance, customer service responded to our inquiry in less than an hour and informed us that a refund was possible. We would like to remind you that there is already a 31-day money-back guarantee on their homepage.
For us to play PUBG Mobile, PureVPN offers more than 6,500 VPN servers in 78 different countries. In our opinion, the VPN service details PureVPN provides are quite sufficient. In addition, during our tests, we observed rates of up to 15 MS while playing PUBG. We had a smooth gaming experience, and given the low cost, we believe you can use it with peace of mind.