The Best VPN for GTA [All Tested One By One For Gaming]
If you want to get rid of region restrictions and want a better experience with lower pings in GTA, take a look at the best VPNs we tested for you.
Some people have high pings when they are playing GTA and have connection problems. Moreover, in the last update, a place where you can play casino and various gambling games has been added to GTA Online. You probably won't enjoy this update if you live somewhere that forbids virtual gambling, even when it's played as a game. Or you might run into some regional restrictions if you want to play GTA Online by accessing some RP servers. Therefore, you may need a VPN to solve this problem.
In this article, we tested and reviewed the best VPN providers for GTA with a focus on their ping, reputation, gaming experience, and of course, pricing so you can enjoy the game better. Then let's take a detailed look at it together!
NordVPN
We frequently saw the name NordVPN on social media when looking for VPN services for GTA online on Google. We paid $14.49 for a 1-month subscription to NordVPN to check the accuracy of these reviews. We consider this price to be pretty high. Of course, your monthly payment can be lowered to $5.59 when you purchase NordVPN with a two-year plan.
We quickly installed NordVPN on our computer after directly purchasing the one-month subscription. At this point, unlike free VPN services, we came across a list of 5562 servers from 59 different countries. As a result, you can connect from anywhere in the world. We logged into GTA Online and connected to a Slovakian NordVPN server to do a quick test.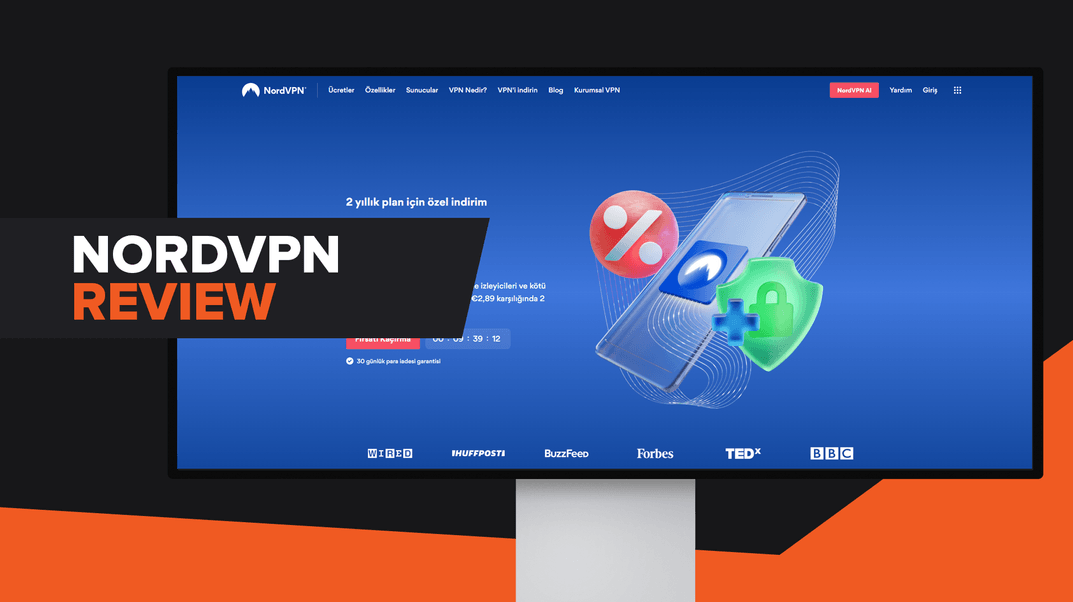 After the connection, we did a speed test and noticed a download of more than 90 MB. The ping rates were changing between 10 and 16, as well. Due to low ping, we were able to play GTA Online without any lag. With its low ping VPN server support across a wide range of nations, NordVPN is, in our opinion, the best option for the best VPN for GTA online.
Additionally, we found an important detail that other VPN provider options do not have when we checked NordVPN's other features. And it is the DNS leak protection. Players have had problems with hackers in GTA Online for a very long time. The experience of playing GTA online keeps getting worse due to frequent ddos attacks. At this point, considering the extensive server network performance based on our tests and experience, we unquestionably recommend NordVPN as the best VPN for GTA.
You can take a look at our NordVPN review for further information for a better gaming experience.
Surfshark
We continue our search for VPN servers to play Grand Theft Auto V Online. Next, we have SurfShark, which we found through our research. We had to first pay 12.95€ a month in order to purchase SurfShark so that we could have our own experience. If you prefer, you can pay 2.49€ for 24-month purchases (nearly half the price of ZenMate).
We downloaded it to our computer after finishing our purchases in order to connect to GTA Online with SurfShark. The list of thousands of servers that are not included in the free vpn immediately caught our attention because it is a Premium VPN Service. More than 3200 servers in 99 different countries in total are available for use with SurfShark . The ping rates were quite low when we connected to a random country in Europe. In addition, we were able to play Grand Theft Auto Online smoothly because of the availability of unlimited simultaneous connections.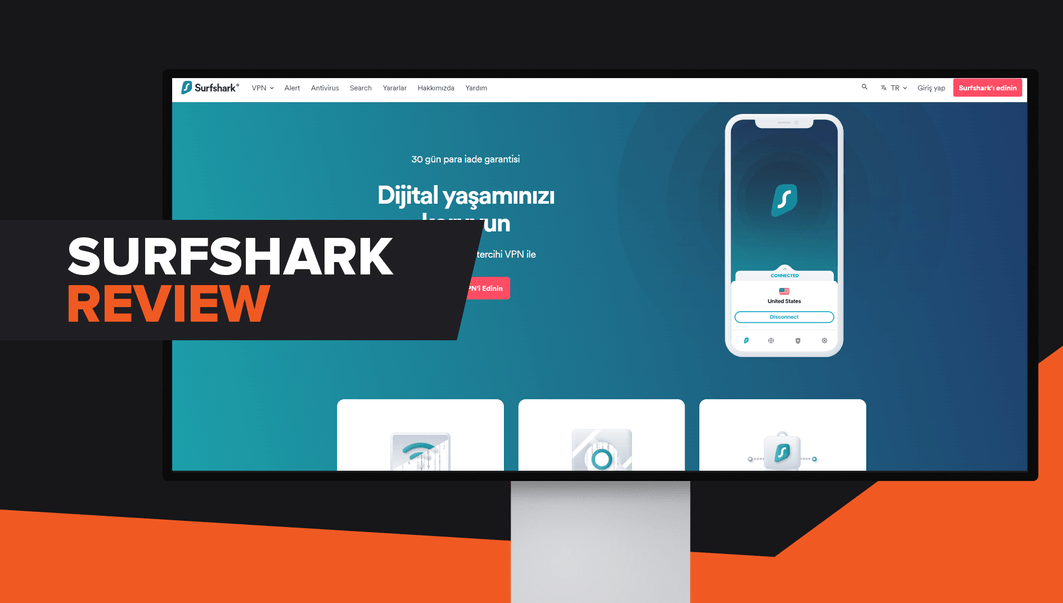 However, we experienced extremely high ping rates when we again provided a VPN connection and selected countries like the USA and Canada. Despite having fast download and upload speeds, some countries' ping rates made it impossible to play GTA online. We believe that SurfShark is a good option if you don't have a problem with unlimited bandwidth, a strict no logs policy, or being able to connect only from specific countries to play GTA Online. In nations like the USA and Canada, many VPN providers in the industry typically are unable to deliver the desired performance.
You can take a few minutes to take a look at our review for SurfShark if you want to get further information.
In the search for a VPN for GTA Online, customer service is also important. Because the question 'is SurfShark legit?' arose in our minds prior to purchasing. As far as we can tell, Surfshark offers live chat and a 24/7 support team that can solves your problems right away. If you keep all of this in mind, you can improve your chances of having a good GTA Online VPN search experience.
Would you like to look at our list of the best VPN for gaming, which we tested and rated in every game?
ExpressVPN
We frequently hear about ExpressVPN because it is a well-known VPN provider in the industry. When looking for the best VPN for GTA, we found that ExpressVPN was frequently recommended by the people. In light of this, we made the quick decision to test it out in GTA Online since we already had a one-month subscription.
It seemed fine at first that ExpressVPN provided fast and reliable connections. We were very bothered by the high ping rates in some non-European countries. It can be a little annoying that it works well only in Europe given that there are thousands of VPN servers from 94 different countries in total. When using premium paid vpn services, we seek fast speeds and low ping rates regardless of the server. However, we encountered more than 100 ping rate when we played GTA Online through ExpressVPN and connected from the USA. This ping rate is notoriously bad for online gaming, as we all know.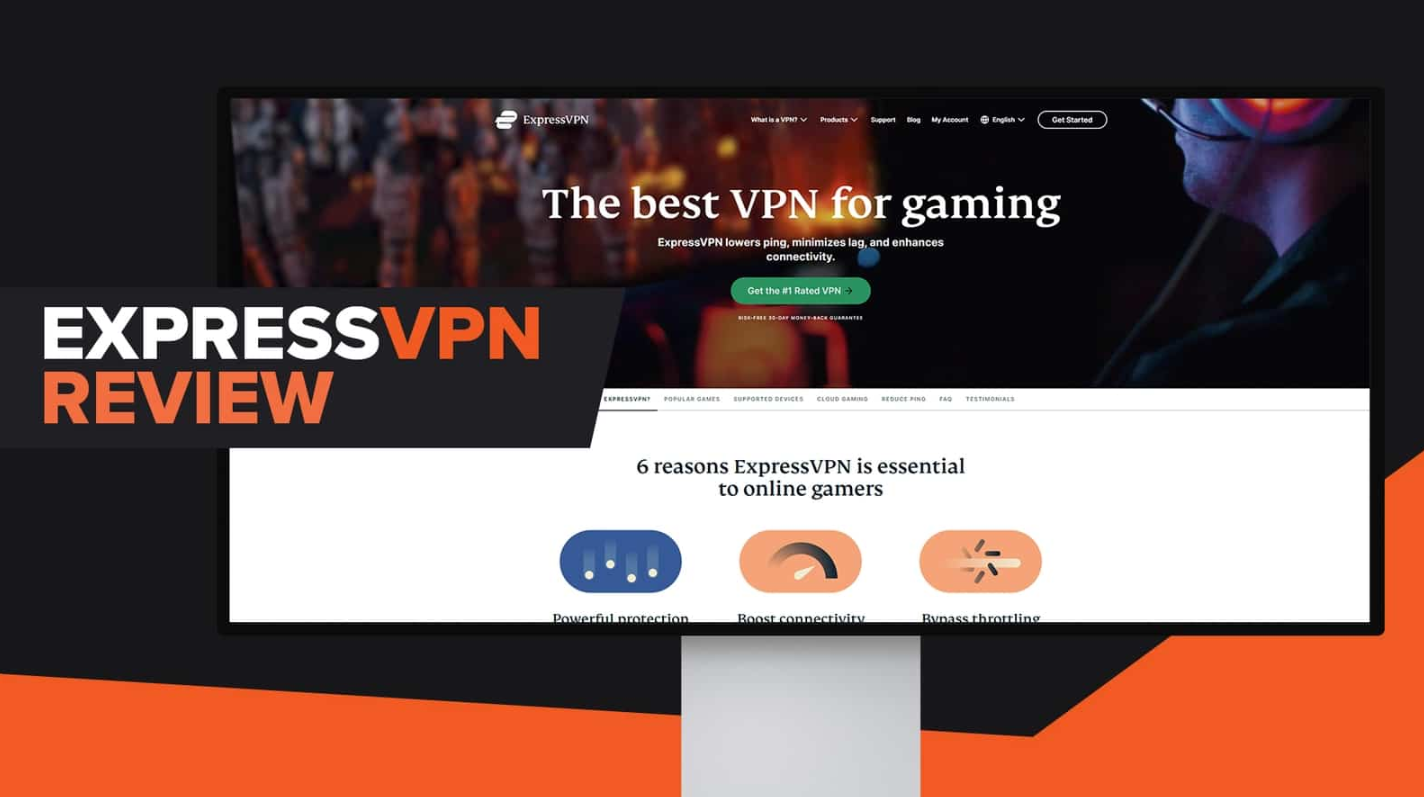 Additionally, the monthly subscription fee for ExpressVPN is very high. Despite being more affordable than other vpn providers, it is unable to provide low-cost support on a 2-year or 3-year basis like other platforms. Even over a 12-month period, the minimum payment is $8.32. In our opinion, ExpressVPN won't help much with servers outside of Europe, if you're going to use it for playing GTA Online.
You still have 30 days to test it out and return it if you change your mind. The question "is ExpressVPN legit?" is one that you may legitimately ask in this case, of course. In our research, we found that ExpressVPN offers dependable customer service. We were able to get a response within a few minutes when we used live support to ask about some problems with slow connections.
Cyberghost
Cyberghost is one of the cheapest platforms we came across in our search for VPN for GTA. Additionally, they claim that gaming servers and speed optimized servers can help us have a smooth gaming experience. We spend $12.99 on a Cyberghost subscription for a month in order to test all of this. The fact that you can use these services from Cyberghost for just $2.29 per month with some special offers may be its best feature.
We noticed that there were specific servers for online gaming when we downloaded Cyberghost, a program with experience in playing online games, to our computer. We easily connected to one of the servers listed for the games by clicking on that menu. And our experiences with pings, which typically range from 22 to 25, have been excellent. Is Cyberghost legit given its incredibly low cost and excellent performance?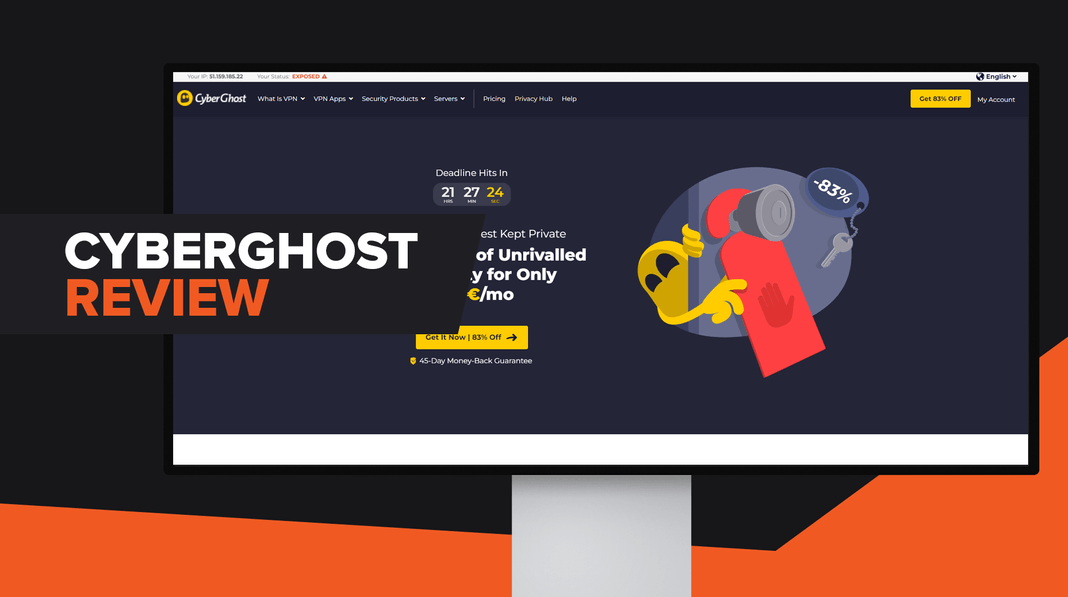 We had no problems playing GTA Online as a result of our tests. Also, Cyberghost's VPN services are definitely not affected by GTA online VPN ban. As you may already be aware, the majority of free VPNs cause you to be kicked directly from GTA Online. We had the opportunity to test this.
This, however, does not apply to Cyberghost's best VPN services. Furthermore, the internet speed and internet traffic details are very appealing. While you can get a maximum download of 200MB in speed tests, you can get support up to 50MB in Upload. Moreover, CyberGhost VPN service is a legit one.
In terms of both price and performance, Cyberghost can, in our opinion, be a good option for your search for a VPN for GTA Online.
IPVanish
Our list of the best VPN for GTA includes IPVanish at the bottom, which stands out for its low cost. We did a quick internet search and found that a large number of people use IPVanish. After paying $10.99 a month to test it in GTA Online, we immediately began using it.
Like other VPN provider services, IPVanish offers similar features. Actual IP address, DDOS attacks protection, private internet access, and, of course, affordable VPN services. To be able to test all this for ourselves, at the purchase phase we actually came across a great price of $3.33 per month on the yearly purchase. Like Cyberghost, IPVanish will give you affordable prices if you're looking for a long-term best VPNs for GTA. Furthermore, we can say that IPVanish is totally legit.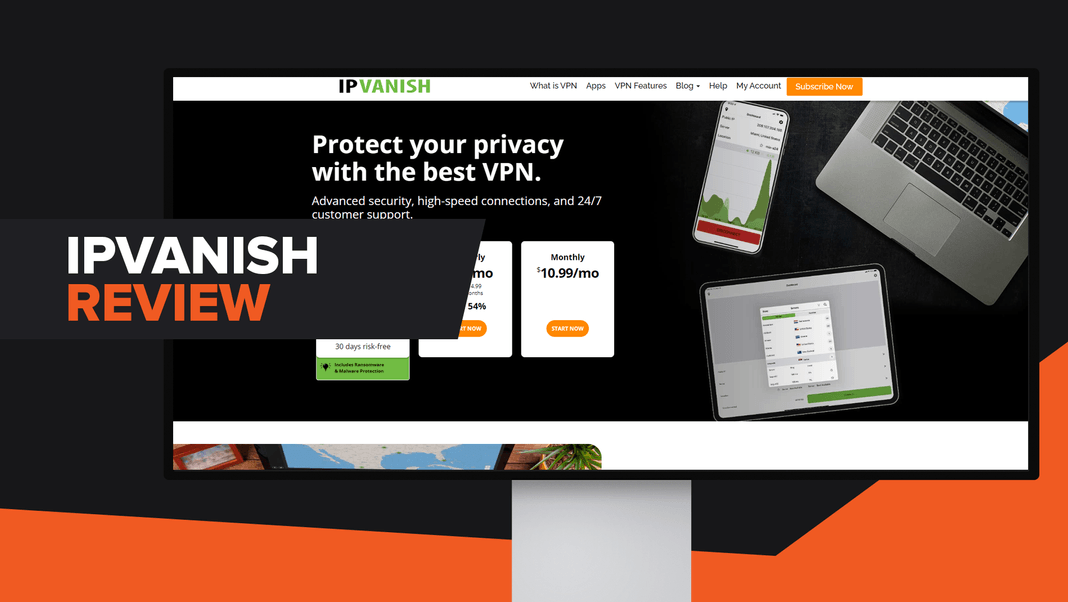 Now let's talk about speed and ping tests. In Poland, the UK, France, Germany, and other European countries, we experienced lags of under 20. When it came to the USA, Canada, and some transoceanic countries, performance dropped significantly. We did not like the ping rate of more than 100 when we connected to the USA to play GTA Online.
The fact that IPVanish has over 2,000 of the fastest VPN servers and serves more than 75 regions is still a pretty good detail. You can enjoy a smooth gaming experience if your preference is Europe for playing GTA Online. When we look at IPVanish's past, there has never been any scandal regarding customer privacy. In our opinion, based on our experience, we can say that IPVanish is legit.