The Best VPN for Rainbow Six Siege [No Region Restriction & Low Ping]
If you want to get rid of region restrictions and want a better experience with lower pings in R6, we have listed the best VPNs for you.
Many Rainbow Six Siege players complain of high pings and the resulting poor game performance. Therefore, VPN providers that do not have region restrictions and provide low pings have always been a need for players, who are looking to connect to a server that is best for them.
Today we tested and reviewed the best VPN providers on the market with a focus on their ping, reputation, gaming experience, and of course, pricing so you can play Rainbow Six Siege more smoothly. Then let's take a detailed look at it together!
ExpressVPN
Ping and lag issues should never occur while playing Rainbow Six Siege. Because the game is so competitive and intense, lag in your connection is never a good thing. ExpressVPN is the first VPN service platform we investigate and test for you because of this.
As soon as we entered at ExpressVPN's homepage, we noticed that it can be used with all platforms, including Windows, Mac, Linux, Android, and iOS. Then we made the decision to purchase the VPN app so we could test it out on Windows and Rainbow Six Siege. ExpressVPN provides a price discount of up to $8.32 per month for a 12-month subscription. However, since we only want to test it out for a month, we prefer a 1-month subscription.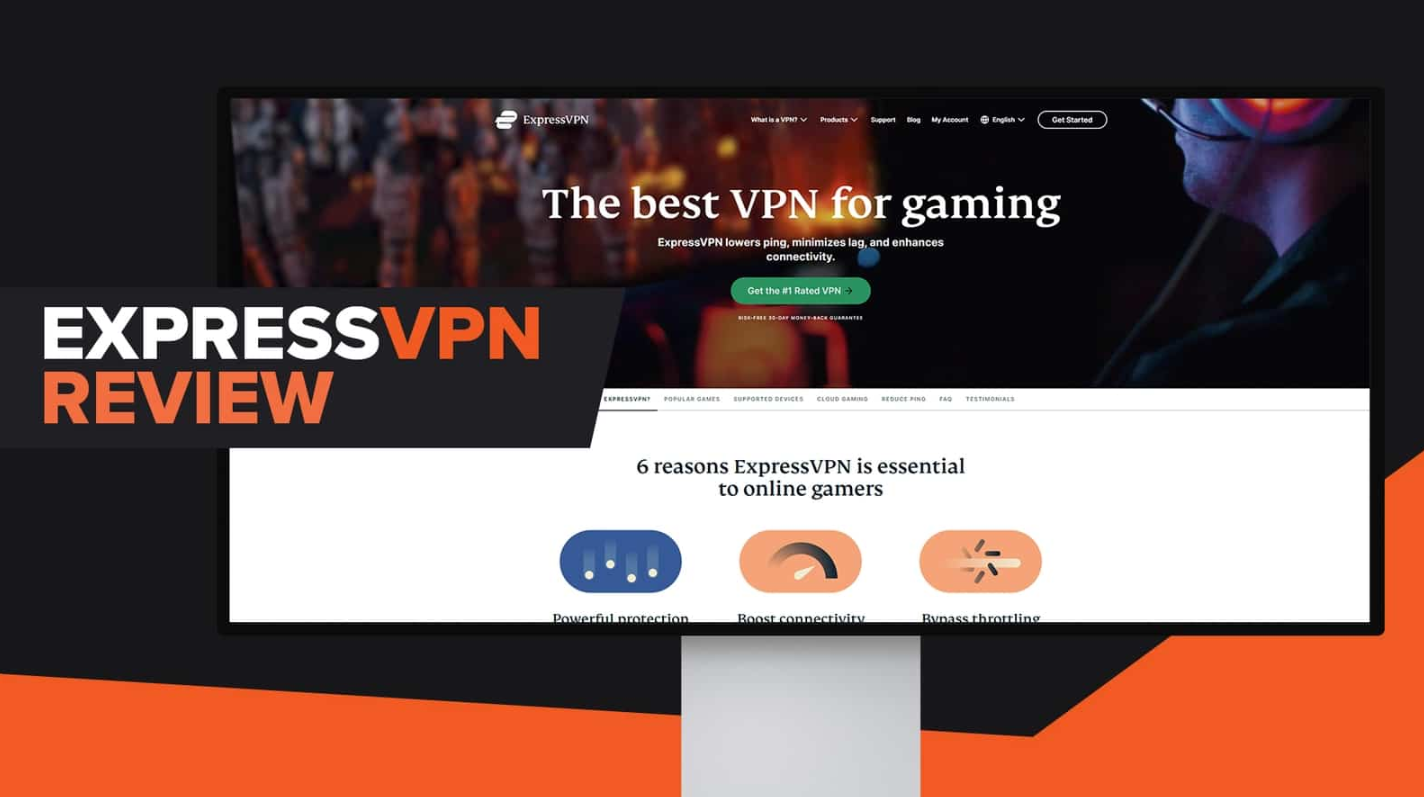 Additionally, we want to remind you that you have a 30-day money-back guarantee. We wish to connect to one of the VPN services after starting our subscription without logging into Rainbow Six Siege. For this, we may connect to more than 3000 VPN servers overall from 94 different countries. We experienced a really smooth connection when we entered Rainbow Six Siege and connected to a random country in ranked matchmaking. Moreover, there is a gaming server list prepared by ExpressVPN to play games. Most gaming servers offer unlimited simultaneous connections and low ping.
We realized that if you want to feel safe using a VPN in Tom Clancy's Rainbow Six Siege, you need go with a premium VPN. Because free VPN apps lack numerous features like a kill switch and security features. Not to mention the insufficiency of free VPN apps in terms of connection speed.
We thought the time we spent testing ExpressVPN in Rainbow Six Siege was a lot of fun. We had no issues with lag, packet loss, high ping, or regional restrictions. Instead, using ExpressVPN made for a fairly smooth gaming experience. If you'd like, you can read our complete ExpressVPN review for more details.
So, is ExpressVPN legit? To be honest, the money-back guarantee allowed us to quickly receive our return. We were able to quickly get in touch with customer service because of the Help Center and Live Chat. We had no obvious problems with ExpressVPN during the testing period.
NordVPN
The next one is NordVPN as we carry on our search for a VPN server to improve our Rainbow Six Siege experience. We've had numerous opportunities to test NordVPN in various games. Now we will test it once again for Rainbow Six Siege.
We must start by stating how great NordVPN's price is. The cost of the 2-year package per month when we wished to begin a membership once more was set at $3.09. If you wish to buy it on a monthly basis, the cost is $14.49. The decision is now entirely up to you.
We swiftly set up NordVPN on our Windows system with a short installation, and begin VPN connection tests. First off, there are more than 5000 servers when we look at NordVPN's VPN server count. We quickly enter Rainbow Six Siege by connecting to one of the regions displayed as the game server. The low ping is the first thing that grabs our attention and impresses us. However, after a while, high ping arises when we change the location and choose regions like the USA and Canada. Ping rates are without a doubt our primary consideration while searching for the best VPN for online gaming. We were very bothered by the high ping. Although NordVPN is almost entirely made up of speedy servers, the high ping issue is still annoying. Of course, your ping rate changes in accordance with how close the nearest VPN server is to you.
However, by connecting to a server in Europe, we were able to quickly fix this problem. We also saw that Nord includes significant features like kill switch, ddos attacks, private internet access, dns leaks protection, and zero logs policy when we checked the Gaming VPN features. We realized that we can easily use NordVPN outside of the game also as a result of these features.
Customer service was another criterion we took into account when creating our list of the Best VPN for Rainbow Six Siege. NordVPN offers a 30-day money-back guarantee to new customers. We also observed that a live chat feature and support center are available for any issues you may have. In our earlier tests, the live support team was responsive when we requested a refund. Additionally, there is no scandal about NordVPN on the internet.
Based on our testing, we believe NordVPN to be a long-term, low-cost, high-performance VPN service. You can take a look at our NordVPN review for further information for a better gaming experience.
Cyberghost
Let's now look at CyberGhost, which is well-known among gamers. We discovered that we could purchase Cyberghost for $2.29 a month for three years when we decided to do so. To be honest, this is the lowest price we found in our VPN service comparison.
If you intend to use a long-term VPN game server for Rainbow Six Siege or other online games, you may want to take a closer look at Cyberghost. We buy a 1-month Cyberghost subscription for you to check if it can perform as well as other VPN providers with its cheap price.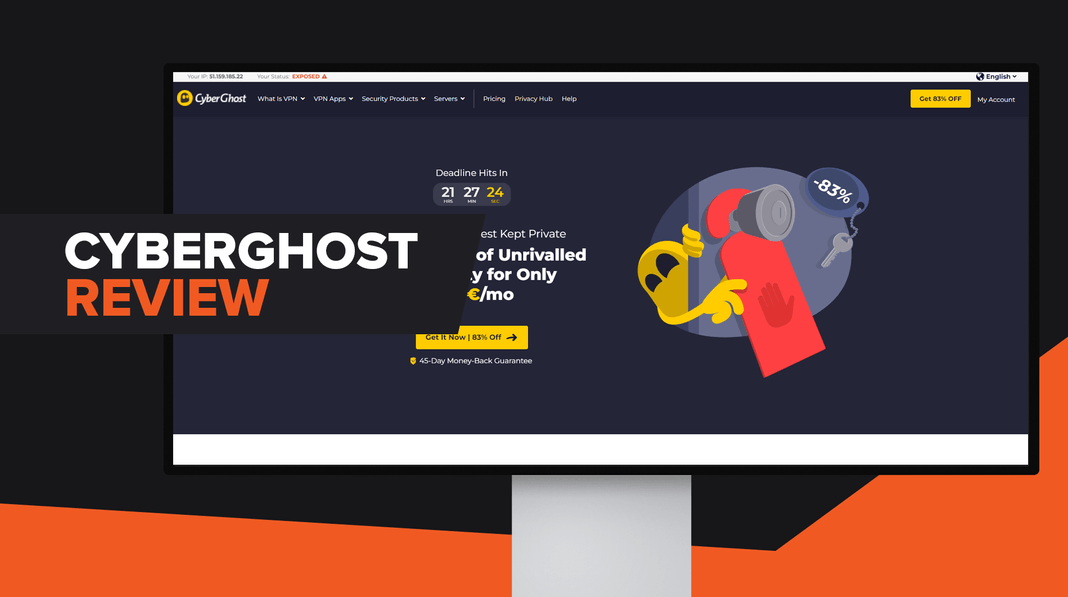 The monthly cost for regular purchases is $12.99. Although we believe the pricing to be expensive, we also believe the price to be really fair given the reliable VPN service. After all of this deliberation, we quickly download Cyberghost and play Rainbow Six Siege to do thorough testing. We discovered that we can connect to 9546 servers operated by Cyberghost in 91 different countries. Although having a large number of VPN servers is good, we saw issues with the majority of connections. Especially in many locations outside of Europe, high ping problems begin.
In thousands of places, nevertheless, the download and upload rates were actually extremely high. For instance, Download rates were never lower than 60 MB while Upload rates were always higher than 25 MB. Of course, we can't forget about the unlimited bandwidth feature.
In our opinion, be cautious to select a location close to the country you live in when playing Rainbow Six Siege. Don't connect to a server in the USA, for instance, if you reside in Greece. Otherwise, you'll get ping issues like the ones we had throughout our tests. Moreover, we can confirm that CyberGhost VPN service is legit.
Finally, we tested Cyberghost when requesting refunds from customer service. The customer service was fast and professional. We noted that there was no scandal in their past when we read the reviews on platforms like Trustpilot. And based on our personal experiences, we believe that Cyberghost is among the best VPNs for Rainbow Six Siege.
PureVPN
Our search for a VPN app for low ping in Rainbow Six Siege continues. Now we begin by making a one-month purchase of PureVPN, another VPN service that we will test for you. To begin with, PureVPN costs $1.99 for two years of service. Although the cost is reasonable, you must pay for two years. We started our membership by paying $10.95 for 1 month for testing.
We play Rainbow Six Siege after quickly installing the application on our computer and choosing a region from the Far East. We didn't appreciate the fact that after starting a random match, more than 120 pings displayed. To be honest, we already expected that the ping would be high. However, we did not foresee that it would be this much. PureVPN provides support for 6,500 servers from 78 countries so that we can connect.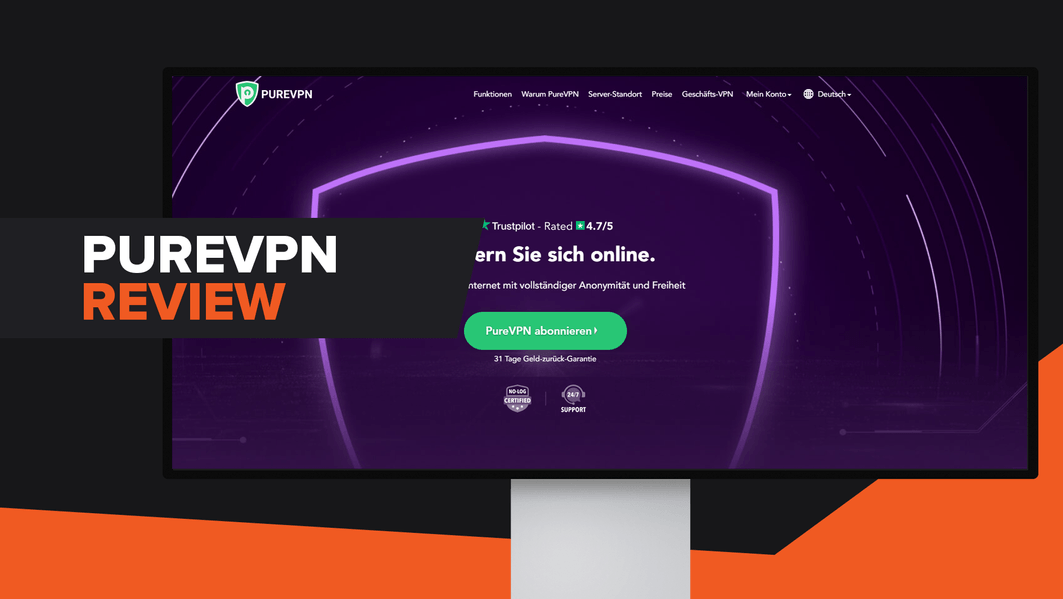 In our experience, connecting VPN servers in European countries has achieved the best efficiency. We experienced less than 20 ping, especially when we connected to Amsterdam to play Rainbow Six Siege. Like other VPN providers, PureVPN provides fast download and upload speeds.
Finally, we do a short research on the question of whether PureVPN is legit. While doing our research, we came across some negative comments, but overall, they were positive. To obtain our own experience, we nevertheless requested a refund from PureVPN customer service. We have observed that they provide an extremely fast response, particularly with Live Support. By returning the money within a few hours, they caused us no problem. Moreover, we did not experience any disruption in the costumer service. You can take a look at our PureVPN review if you want to learn more about it.
SurfShark
SurfShark is another VPN we tested in our search for Rainbow Six Siege. When we entered SurfShark's website, we came across a price of $2.49 per month for 24 months of use. Despite the low price, we started a 1-month subscription at $12.95 for testing purposes.
We quickly began our testing process and entered Rainbow Six Siege via uPlay. Before joining, we viewed SurfShark's 3,200 servers from 99 countries. We log in to the game by connecting to a Polish VPN server. One of the best VPNs for Rainbow in the industry, SurfShark, has extremely high network speeds.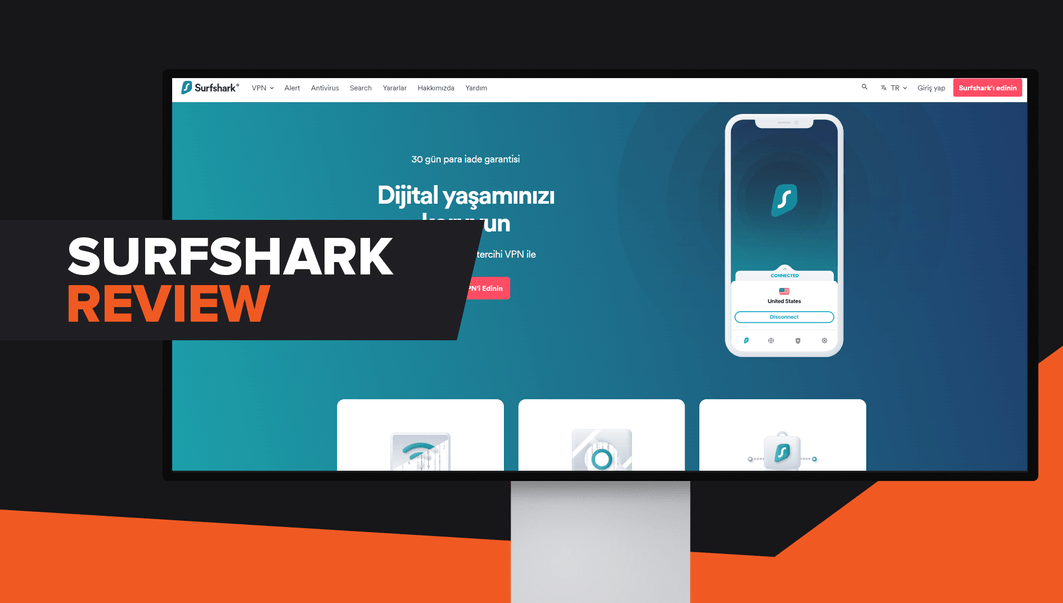 We are starting a ranked Rainbow Six Siege match to test the accuracy of the reviews . We are surprised by the ping rates that range between 10 and 20 ms when we enter the match. We were able to acquire a good performance even though Poland wasn't that near. Our gameplay was smooth and there was absolutely not the slightest interruption.
When we tested SurfShark for playing Rainbow six siege for 1 hour, it now helps determine a result in our minds. In our opinion, even if it isn't the best on the list of VPNs for Rainbow Six , we believe it is still worthwhile to use because of its low price.
Would you like to learn more detailed information, you can take a few minutes to take a look at our review for SurfShark.
Furthermore, SurfShark's customer service is really caring and eager to help you throughout the process. For instance, they were really helpful when we contacted them to take advantage of the "day money back guarantee" campaign after our testing procedure was completed. And they helped us to end the whole process quickly by making our refund quickly.